"The best way to predict the future is to create it." This quote is framed and is one of the central art pieces in my office as a steady reminder of the power of innovation. Our team has come a long way since our early days as a Blackberry application development team 15 years ago. Throughout our entire evolution, from applications and managed IT to digital marketing and cybersecurity, our focus has been on our clients and how we can leverage the right technology to help create their future. While focus on the future brings new ideas, it's also important to look back on how our team has grown, how our services have evolved, and just how far we've come.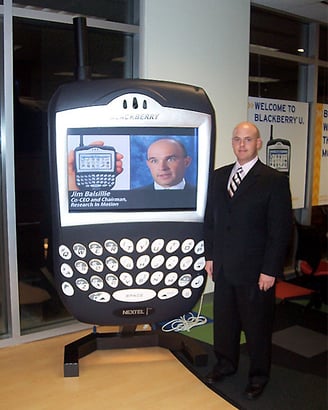 When technology began heavily impacting businesses across every industry, there were two main components: reliable technology and digital tools to make the most of that technology. SeedSpark was established in 2006 as a companion to another company, CTJ Technologies. CTJ Technologies provided the equipment while SeedSpark delivered custom applications, working hand in hand to provide services and improve businesses.
As the company evolved and larger partners chose SeedSpark, it was evident that these two companies belonged under the same roof - so we made it official. In 2009, SeedSpark officially absorbed CTJ Technologies to bring Managed IT and Application Development under one roof. Our headcount continued to grow along with the company, expanding from the three-man original team to 10. Then to 20. Then 30 - and beyond.
Our growth didn't stop there. From small businesses to large operations, SeedSpark delivered technology resources that allowed teams to accomplish immediate goals and help prepare them for the future. As we got to know clients and gained an understanding of their challenges, another need became clear: marketing services. Whether it was an aging logo or a lackluster website, the new "digital age" meant that well-designed websites and a full digital presence were no longer options, but necessities for growth.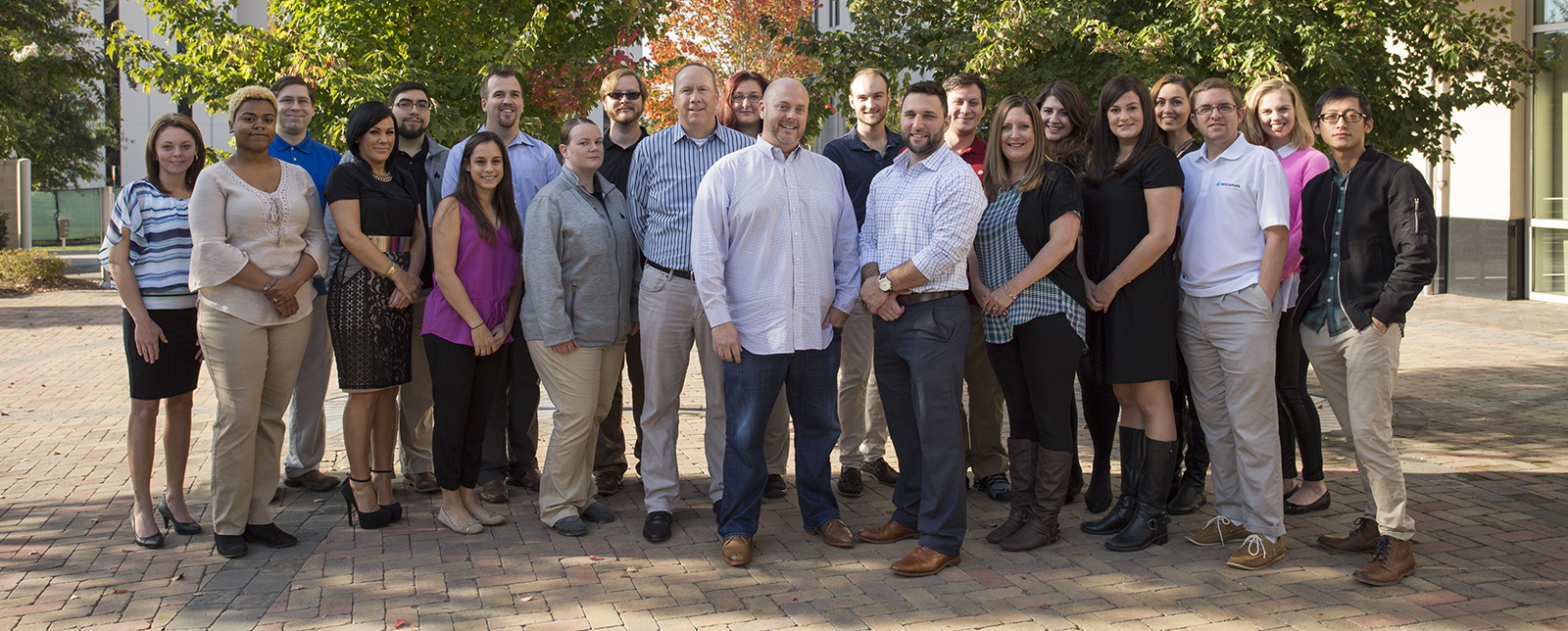 In 2014, SeedSpark expanded into the marketing industry with a dedicated department created to help meet these needs. The business immediately began providing value to clients with new logos, redesigned websites, and professional printed collateral. This internal team also began to market SeedSpark's own services, connecting with the larger Charlotte community and helping SeedSpark earn its first awards as a leading southeastern MSP.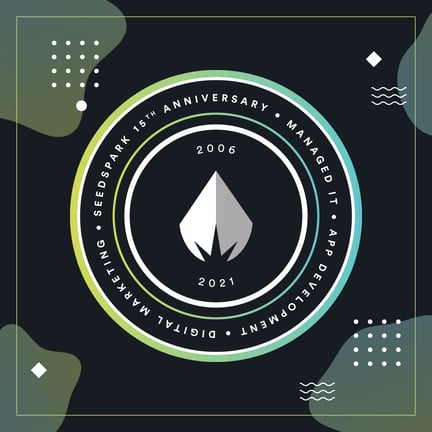 Now, 7 years later, SeedSpark is has grown leaps and bounds beyond the early days as a three-man tech team. More than 50 members of the team now work with clients to identify their needs and find solutions that help meet today's needs and prepare for tomorrow across managed technology, custom applications, and digital marketing. Our managed IT team keeps clients protected and connected through industry-leading technology with the latest AI-powered cybersecurity solutions. Our application development team works with clients to identify challenges, understand goals, and develop software that helps cut costs and optimize work. Our digital marketing team works not only to market our products and services across the Carolinas, but also design, develop, and implement long-term marketing strategies for companies of every size.
With 15 years behind us, our eyes are on the future. We're continuing to evolve, listening to our clients and exploring new opportunities to not only improve the work that we do, but to improve the way that our clients are working. "We believe that technology is more than a tool - it's a strategy." It's a saying that is at the heart of what we do each day. By continuing to focus on listening to our clients, our team will continue to identify the tools that business owners need to scale their company vision, develop their brand, and grow into the future.
To our clients, whether you have been there from day one or are a new client, we are thankful for your support. The landscape has changed a lot since 2006 - the term MSP hadn't even been coined when we first started our business. We understand that there are limitless options in today's market and are thankful to you for choosing us. However, we believe that what we do goes beyond managed IT or application development or digital marketing. SeedSpark is a true technology partner, leveraging every tool at our disposal to meet your needs, achieve your goals, and build your future. "The best way to build your future is to create it." We're just getting started.