Windows 11 is officially here, available as a free upgrade for all Windows 10 users. While many organizations are rolling out the new OS in the months ahead, one of the first things that users will notice is the Chat icon in the taskbar. Microsoft is making Teams a fundamental part of the experience in Windows 11 - so much so that they've baked it directly into the Taskbar.
Microsoft still recommends downloading the full Microsoft Teams app for work or school accounts, leaving the Chat app collecting dust on your taskbar... with seemingly no way to easily remove it. Fortunately, there's an easy workaround that can slim down your taskbar and keep it to only the apps and shortcuts that you need.
How to Remove Chat Icon from Windows 11 Taskbar
1. Open Settings and select the Personalization tab in the menu on the left side.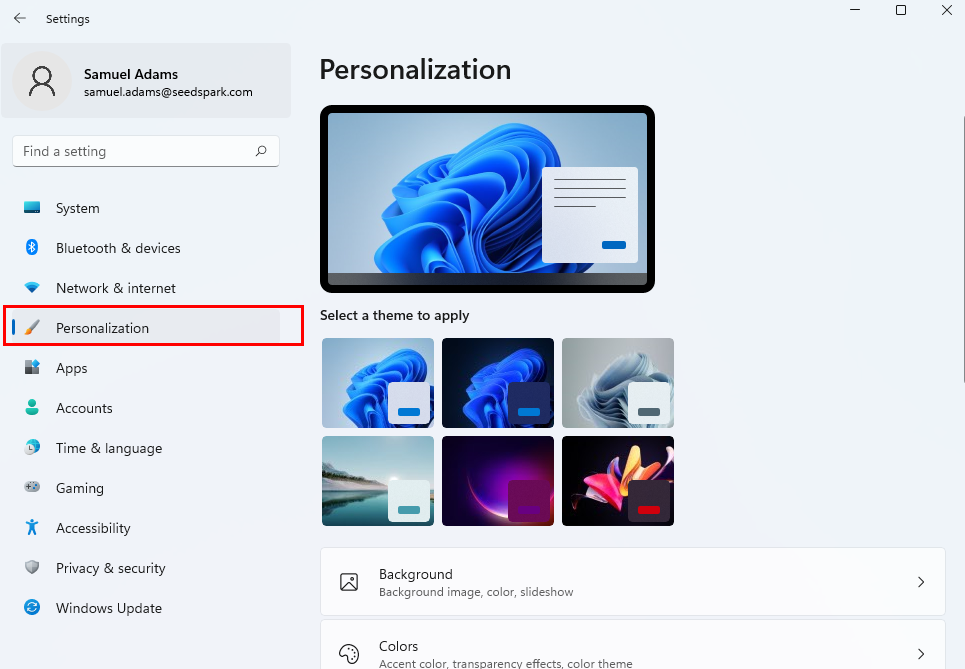 2. Scroll down in the Personalization tab menu to Taskbar options.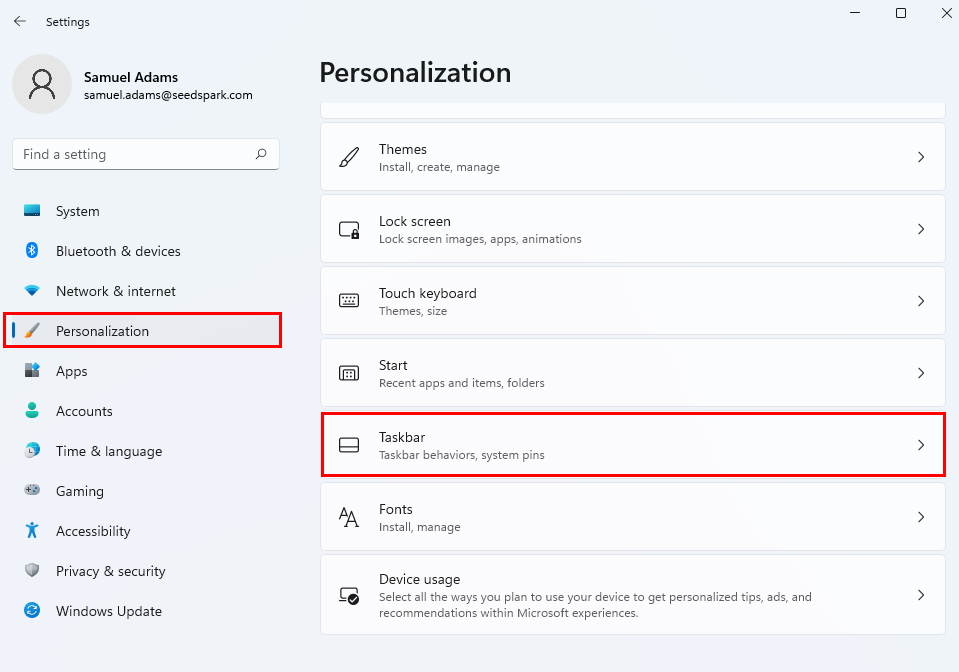 3. Find the Chat toggle in the top right column. Click it to the off position.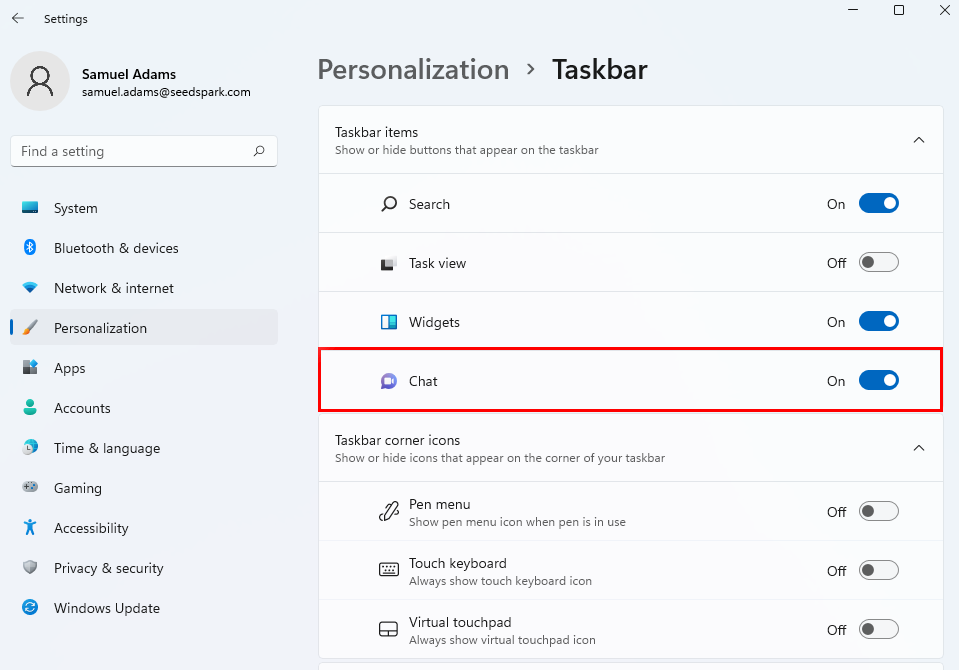 Now the Chat icon should be gone from your taskbar, freeing up that space for additional apps to come! SeedSpark is excited about the rollout of Windows 11 to users around the world, including to our own clients in the weeks and months ahead. For small businesses interested in upgrading to Windows 11, our team is ready to help! Get in touch with our managed IT services team to learn more with a free 30-minute technology assessment.