Windows 10 S Mode has
been
around for years, bringing a simple and safe user experience to entry-level users across a wide variety of affordable PCs.
For more on Windows 10 in S Mode, we've got a handy blog similar to this one that gives you all of the details.
With Windows 11 launching on October 5, Microsoft has announced the return of S Mode exclusively for Windows 11 Home users.
Generally speaking, most laptops under $500 running on Windows 11 Home Edition will come with S Mode enabled from the start. As someone who has built multiple PCs and owned a handful of high-end laptops, S Mode was never something that I'd heard of when first exploring the feature in Windows 10. After doing some digging, I realized why - it's not meant for the power user, but it could be perfect for new Windows users.
---
What is S Mode in Windows 11?
Originally released in Windows 10 as Windows 10 S, "S Mode" is the helicopter parent of operating systems. Windows S Mode was built with low-powered devices in mind, allowing more affordable machines to continue running their best throughout the years.
S Mode also brings additional security improvements designed to keep users safe as they surf the web, connect, and work each day. While it comes with the latest updates from Windows Defender, Windows 11 in S Mode also restricts application installations that aren't verified through the Microsoft Store, meaning that you aren't able to install applications from the internet right out of the box.
The Good - It's Fast, Safe, and Secure 👍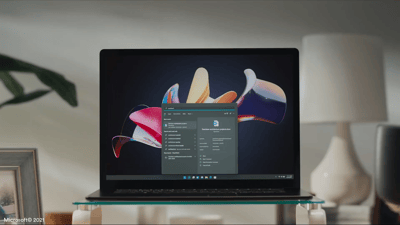 For basic users who aren't trying to branch out of Microsoft's ecosystem, Windows 11 in S Mode may be the perfect answer. With Microsoft 365, a large catalog of applications on the Microsoft Store, and plenty of built-in tools right out of the box, most users searching for a device for everyday tasks won't feel too limited by the slimmed-down version of Microsoft's flagship operating system.
Windows 11 in S Mode has one significant secret weapon – its speed. By limiting applications to a specific list of pre-approved options, Microsoft has been able to cut the startup and streamline resources to stretch out your device's battery life to its max.
The Bad - Software Limitations and a Lack of Power 👎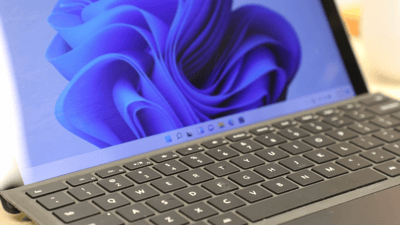 For more advanced users that are wanting to install applications outside of the Microsoft Store, Windows 10 in S Mode creates some limitations – but those can easily be worked around. While this can be done, it doesn't necessarily mean that it should be done.
Devices that are running Windows 11 in S Mode are doing so for a reason; they're simply not that powerful. While installing the Zoom client might not take much of a toll, unwary users that start to bog down their machine with games, editing applications, and other power-heavy software will notice significant slowdowns across the entire operating system.
Who Should Use Windows 11 in S Mode?
While Windows 11 in S Mode might not be the powerhouse of productivity that some heavy-handed users may be accustomed to, it certainly does shine for others. In the world of education, Windows 11 in S Mode provides students with the tools they need to work and collaborate safely without taking a security risk. For older users who might not be up to date on the latest in tech and cybersecurity, Windows 11 in S Mode provides a way for them to still stay connected on a fast device that doesn't put their data at risk. Finally, for the basic email-checking, Facebook-scrolling, YouTube-watching internet user, Windows 11 in S Mode helps keep your device running at its peak performance without sacrificing access to your favorite apps.
More power-hungry users who are accustomed to the freedom afforded by Windows 11 Pro may feel more restricted. For those who use applications outside of the Microsoft ecosystem to work each day, a low-end laptop running Windows 11 in S Mode may not be the best option for you. However, if those prices are just too good to pass up, turning off S Mode and getting onboard with Windows 11 Home is free and is as easy as flipping a (digital) switch.
Want to stay up to date with the latest in the world of technology? Subscribe to our weekly 5-Second Tech Tips newsletter to get the latest industry insights on Windows, ransomware, cybersecurity, and more - all for free!