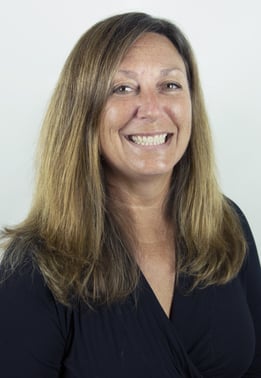 Companies are being transformed each day by new advancements that boost the way that they work. By leveraging the power of new technology, companies are able to launch strategies that push them towards unprecedented success. Shifting towards automation, data intelligence, and productivity, any organization provides the opportunity to expand, learn, and amplify their success. While powerful tools and deep data are important pieces of the "business success" puzzle, having the right people in place to understand the strategy, analyze data, optimize performance, and revolutionize a company is a key component that transforms a distant vision of tomorrow into a reality of today.
With this in mind, SeedSpark is proud to welcome Anne Seymour as our new Director of Transformation Services. After starting her career as a Small Business Development Volunteer in the Peace Corps., Anne kicked off a career filled with diverse experiences spanning the worlds of information services, business consulting, marketing, strategic initiatives and technology services. However, through every career step, Seymour's goal remained the same.
"Your end goal is to try to make each person happy; understand their "why" and what will make them happy," she says. Regardless of the stage in her career, Anne's goal has always been to understand the "why" behind every move that a company makes.
"There is a plethora of elements to understand within each function that helps make an organization run," she says. "You have to have enough knowledge in each area of a business to help it run well and understand what questions have to be asked of the SME's of the organization to take the business to the next level."
One of Anne's most valuable assets is her ability to take a step back from the day-to-day operations of a business, analyzing a company's past and present to help better plan its future. Being able to simultaneously see the forest through the trees and the trees through the forest allows Anne to maintain perspective throughout each stage of a company's journey.
"Leaders have to know what it is they're trying to get to: what is your ideal market size, what is the potential of what you can achieve, and what is the financial benefit?" she says. "Is it worth it in the end?"
Whether it be launching a new product, streamlining business operations, or launching technology to enable a company's vision, Anne's experience breaking into new verticals has provided companies the opportunity to expand the scope of what they are capable of and tap into a previously untouched client base that helps to grow a company well into the future.
As SeedSpark's Director of Transformation Services, Anne is putting more than 25 years of experience to work at a company that is already unlike any other.
"All three vertices (managed IT services, application development, and creative marketing) are all very separate, but complimentary," Anne says. "The trick is connecting the dots across each department to find how you can leverage different elements from each to find the ideal solution that fits the unique needs of the client. As we meet with clients and listen to their goals, we are able to understand the breadth of services that we can offer. But as a partner, we identify how they can go to that next level and truly understand and build their strategy – not just for the present, but for the future."
Anne has joined the company during an incredibly exciting time. In the past year alone, SeedSpark experienced a growth rate of more than 1800%, skyrocketing past competition to become an even stronger leader in the space with a team that is ready to build a company of the future. Through Anne's guidance, strong team communication, and deep collaboration to achieve our shared goals, SeedSpark is poised to continue its path towards exponential growth. More importantly, we can continue to learn, grow, and provide more value for today's clients as well as new clients partnering with SeedSpark for decades to come.
"It really comes down to these questions: Where are you at, where do you want to go, why and how can we get there?"