If there's one thing that we've learned after 15 years as a Charlotte-based technology company, it's that construction is one of the only constants. New high rises and retail spaces are constantly expanding the cities footprint as general contractors and major developers shape the future of the region and expand the possibilities. We've seen this growth first-hand as our construction services partners grow, expanding their reach and their teams in the process.
SeedSpark Construction Technology is enabling the next generation of builders. Construction has been in our DNA since the beginning, shaping our company and the way that we've grown. From our early days of selling two-way radios to our evolution into one of Charlotte's fastest-growing IT companies, SeedSpark's primary focus has been on helping construction services companies use technology to build their future. From plumbers and painters to drywall installers and general contractors, SeedSpark is a technology partner that helps not only meet expectations, but exceed them.

We believe in our technology because we've seen it at work. Our CEO has spent a lifetime in construction, learning the trade, understanding its challenges, and developing tools that deliver results. After acquiring a construction company in 2015 and providing its team with the right technology to achieve their goals, we've watched the business grow 38%. Between more effective project management and streamlined communications, launching the right technology has helped save the company $40K minimally on business process optimization that led to fewer dropped balls and faster task completion.
SeedSpark Construction Technology provides an entire catalog of tools to help manage vendors, streamline operations, and grow your business. The key is providing a set of solutions that work hand in hand, combining reliable technology, customized digital tools, and advanced marketing solutions that are each tailored to the way that your business works.
Managed IT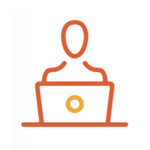 SeedSpark knows construction - we anticipate potential technology issues before they impact your day, using strong security measures and delivering reliable technology that keeps your business connected.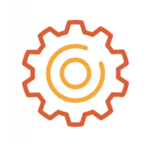 Custom Applications
Our construction management software helps handle every detail of your project. Manage vendors, finances, reporting and documentation, and more across multiple projects - all in one easy-to-use application designed for how you build.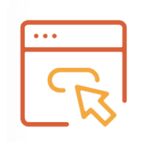 Digital Marketing
Our team builds a comprehensive plan to help your company stand out from the competition. From branding and website development to PPC advertising, our solutions are designed to help your business grow.
Backed by a team of subject matter experts across every division, SeedSpark's team provides construction services companies with the technology to bolster their operation and help build the future of their business. We keep the focus on our clients, delivering tailored solutions that make a difference. SeedSpark starts every new project with a conversation to help us understand where you are today, where you want to be tomorrow, and how we can help you get there. Contact our team today to schedule a free 30-minute consultation to learn more.