Businesses around the world in every industry conduct their work and satisfy clients by performing thousands of processes both big and small. From fulfilling client orders to buying office supplies, processes are the heartbeat of businesses. While necessary, many of these processes are repetitive and time consuming, driving up operational overhead and, in turn, lowering overall revenue. That's where business process automation comes in. As the name suggests, business process automation combines the power of data insights and AI-driven automation to reduce or eliminate the need to spend time on the smaller, mundane business operations.
Imagine a hardware company distributing nails, bolts, screws, and the like to clients across the United States. A pair of employees takes weekly inventory the old-fashioned way, scouring over 50 aisles to tally up just how much product they actually have. During this hours-long process, it's highly possible that human error may impact accuracy.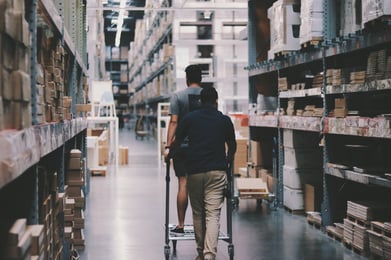 Once the pair has finished inventory, packing and shipping the week's orders begins. The entire team of 50 employees gets to work pulling product, packing shipments, and loading the truck, all while the foreman marks progress on his clipboard. With a hypothetical team of 50 employees on the job, the amount of time invested to accurately track who has done what and how far along each order is can be quite a handful – it looks like the foreman will be working overtime again this week. By the time the week's shipments have been wrapped up, it's already time to take inventory again – and so the cycle continues.
By leveraging technology, this team's workflow is a prime target for business process automation. Starting at the beginning of the cycle, the "dynamic inventory duo" no longer has to prowl the aisles looking for missing nuts and bolts. Throughout the week an adaptive inventory system has updated and tracked inventory, sending alerts to the foreman when stocks are getting low or the numbers don't add up. With this process, Jim and Joe can focus on tackling bigger issues instead of sweating the small stuff.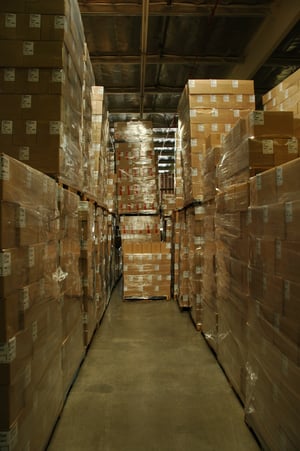 Business process automation is also handy for boosting optimization during the shipping process. Through custom applications, the team now scans a barcode assigned to each order instead of tracking down and checking off items on a list. Meanwhile, the internal system updates warehouse inventory, shows where each order is in the packing process, and is keeping track of which employees are working on each specific order. With the new tech, our foreman worries less about ticking the boxes off on his list and more about making sure his team has what they need to succeed.
This case study is just one example of thousands of companies that have been bolstered by business process automation. Inventory, scheduling, ordering, accounting – whatever the department, leveraging the power of technology is guaranteed to boost efficiency and cut costs. Implementing technology in an age-old business can be nerve wracking, but it's important to remember that technology doesn't replace people – it makes people better at what they already do.